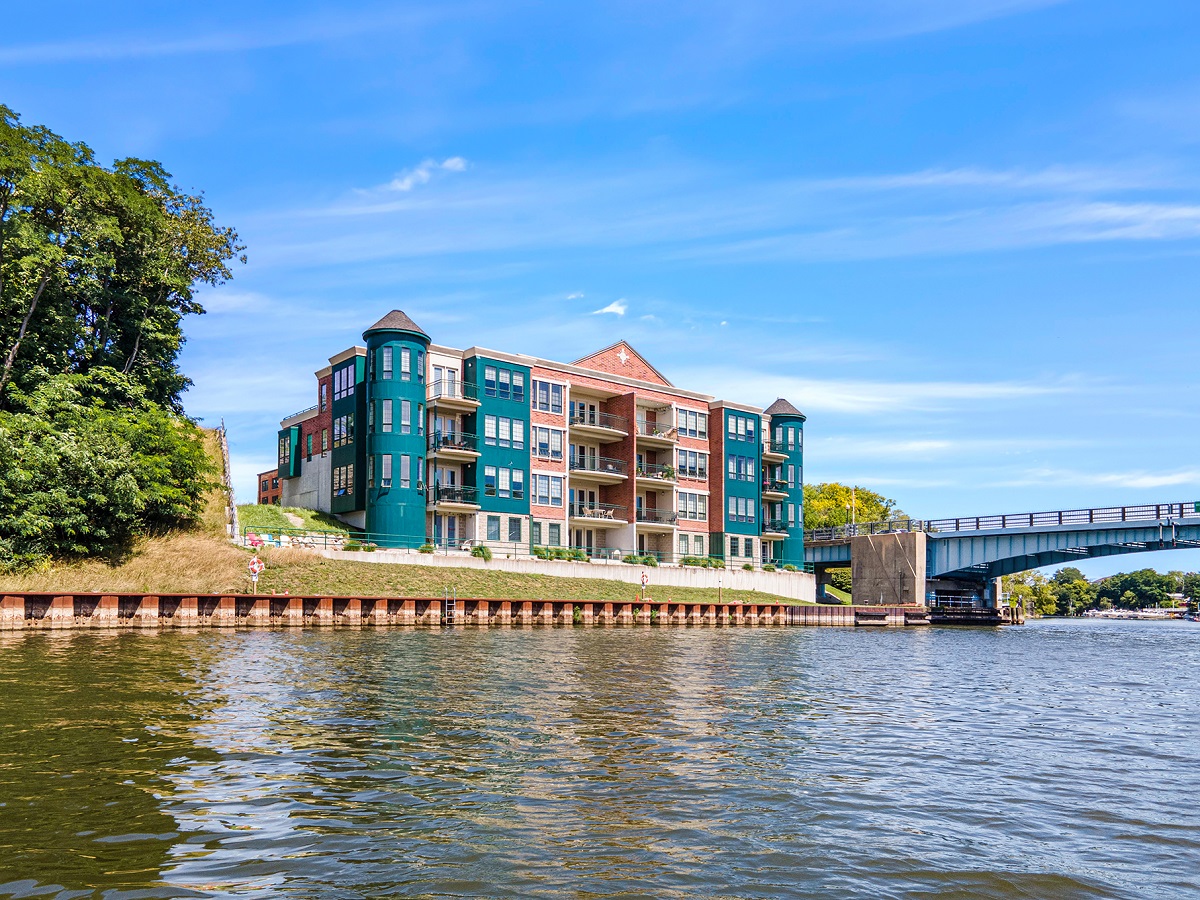 Experience a vacation stay like no other in our newly renovated building on the Manistee Channel nestled right in the heart of downtown Manistee. We offer a variety of lovely accommodations that sleep four guests each, all updated with modern appliances and stylish, elegant furnishings and decor to make you feel right at home.
The plentiful amenities assure a comfortable stay for all, and include laundry facilities, WiFi, central air, and Smart TVs, and an elevator makes the units easily accessible for all guests. Imagine waking up to views of boats in the channel and the adorable historic downtown from your private apartment or condo, and better yet, having all the shopping and dining of Manistee right at your front door.
Most of our units have roomy balconies to catch the sights and sounds of the water and the buzzing town while waking up with a fresh-brewed coffee, or winding down the day and watching the sunset. Our fully-stocked condos and apartments make a family vacation super easy. All you do is show up! Full kitchens provide the utmost convenience, as it's always nice to have the option to dine in, and everything is included to make meal prep hassle-free. Soft bed linens are waiting for you upon check-in for restful nights and sweet dreams, and the fluffiest towels in all the bathrooms will make you feel truly pampered every time you step out of the shower.
Location is everything with these unique accommodations. If you're looking for a classic downtown experience in Michigan, look no further than the quaint town of Manistee. Located on the lovely Manistee River, this charming city center is full of unique shops and restaurants just waiting to be explored. In addition, there are nearby boat ramps when you're ready to take your explorations out on the beautiful waterways of the Lower Peninsula. Enjoy browsing through the eclectic collection of stores that line the streets where you can find everything from vintage clothing to one-of-a-kind souvenirs.
For dinner, choose from award-winning restaurants offering creative takes on classic favorites as well as international cuisine. Or take your meal outside and enjoy it overlooking the river – an unforgettable way to end a perfect day. North Channel Brewing is an easy walk and offers a great selection of local brews as well as fresh delicious food sourced with local ingredients. The downtown area also has plenty of activities to keep everyone entertained. Take a leisurely stroll along the river or explore the neighboring parks.
For those who are looking for a little more adventure, you can rent kayaks or canoes to paddle down the river and take in the stunning views of Manistee's natural landscape. Manistee Michigan is the perfect destination for outdoor enthusiasts looking for an unforgettable adventure! This small town is a perfect home base and offers incredible opportunities for fishing, boating, hiking and more. The Manistee River is well known among anglers as one of the best places to catch brown trout, steelhead and salmon. If you're looking for a fishing adventure, the river has plenty of access points where you can cast your line and try your luck. For those who prefer to spend their days on the water, Manistee offers many public boat ramps and marinas that make it easy to get out on the lake. Whether you're a casual boater or an experienced fisherman, the Manistee River provides a great backdrop for all your aquatic activities.
No matter what type of experience you're looking for, downtown Manistee has something to offer everyone. Come stay in the comfort and convenience of Edgewater Condos and see why it's one of Michigan's best-kept secrets!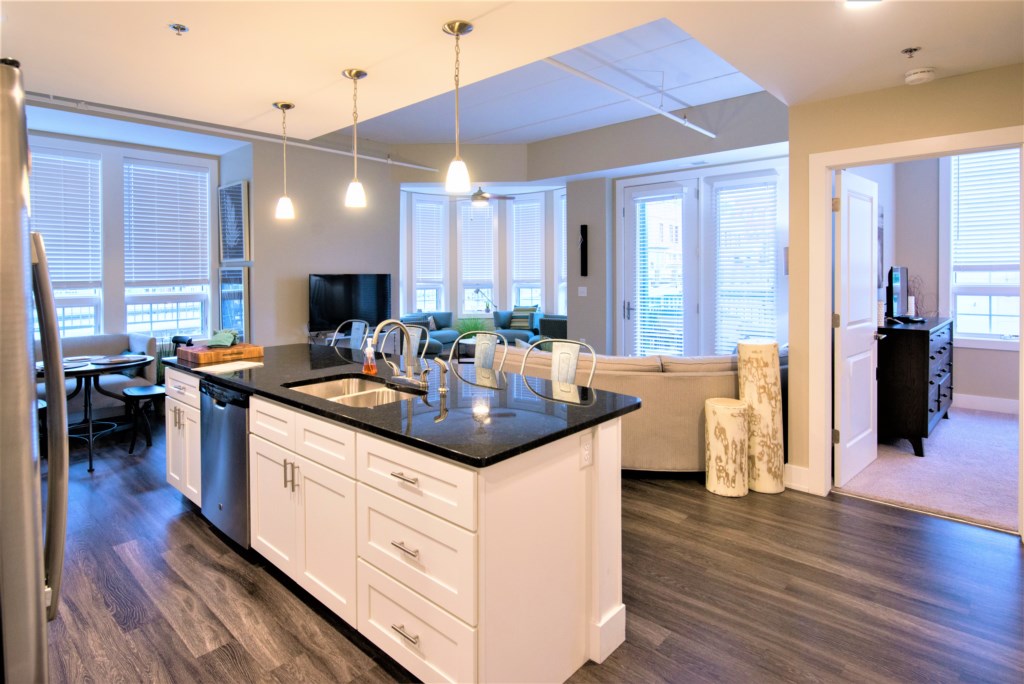 Condo
Come stay in this virtually BRAND NEW 2-bed, 2-bath condo on the Manistee Channel. You will appreciate the detail that went in to decorating this beautiful condo with new appliances and furnishings.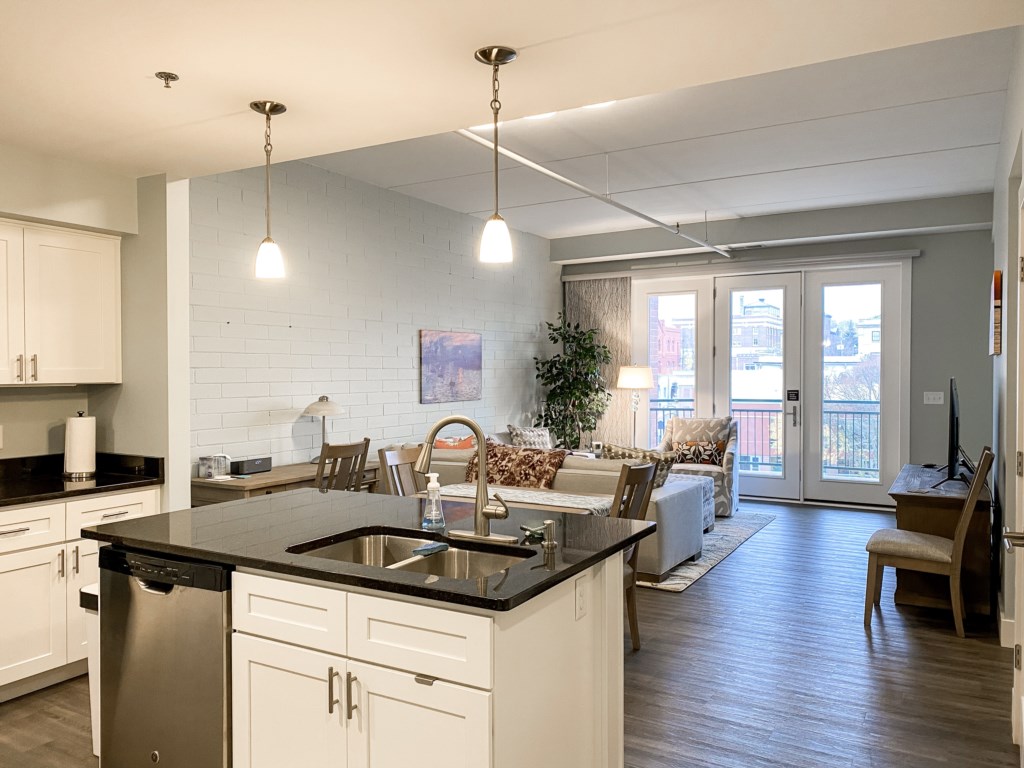 PENTHOUSE
Come stay in this virtually brand new 2-bed, 1-bath condo overlooking Manistee Channel. You'll love seeing the freighters move through from your private top-floor balcony.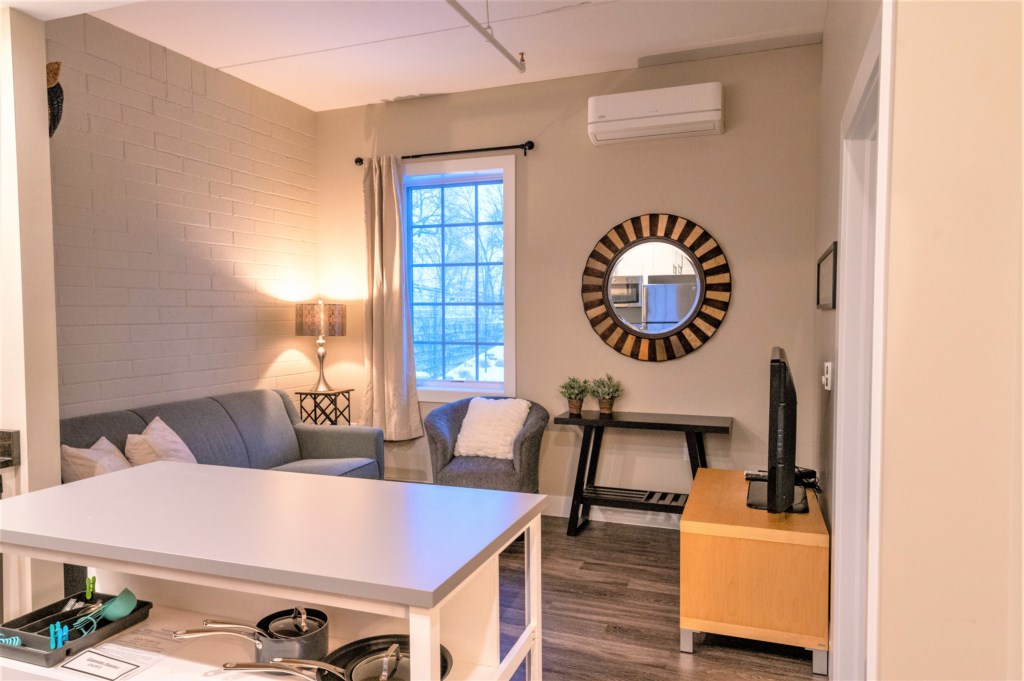 APARTMENT
Why stay in a hotel room when you can have a nearly brand new one-bedroom efficiency condo all to yourself? You'll feel right at home in this cozy 2nd floor unit.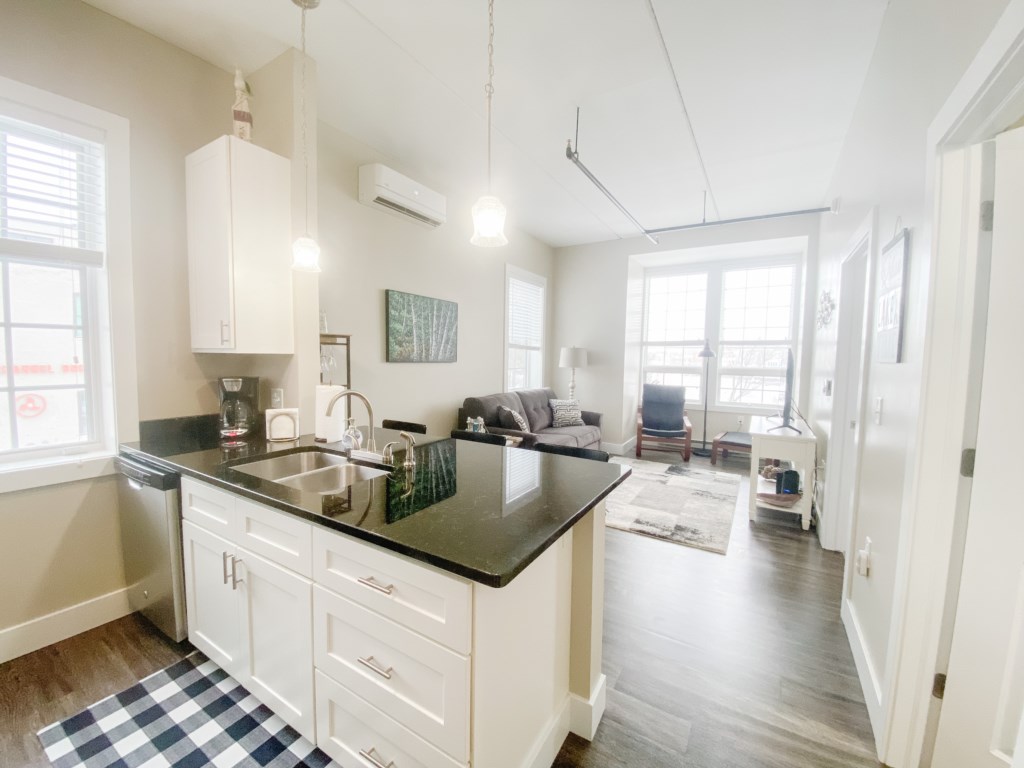 CONDO
You'll appreciate the warm modern feel of the apartment, which is only a few years old. Perfect warm, comfortable spot to use as your home base for exploring everything Manistee has to offer.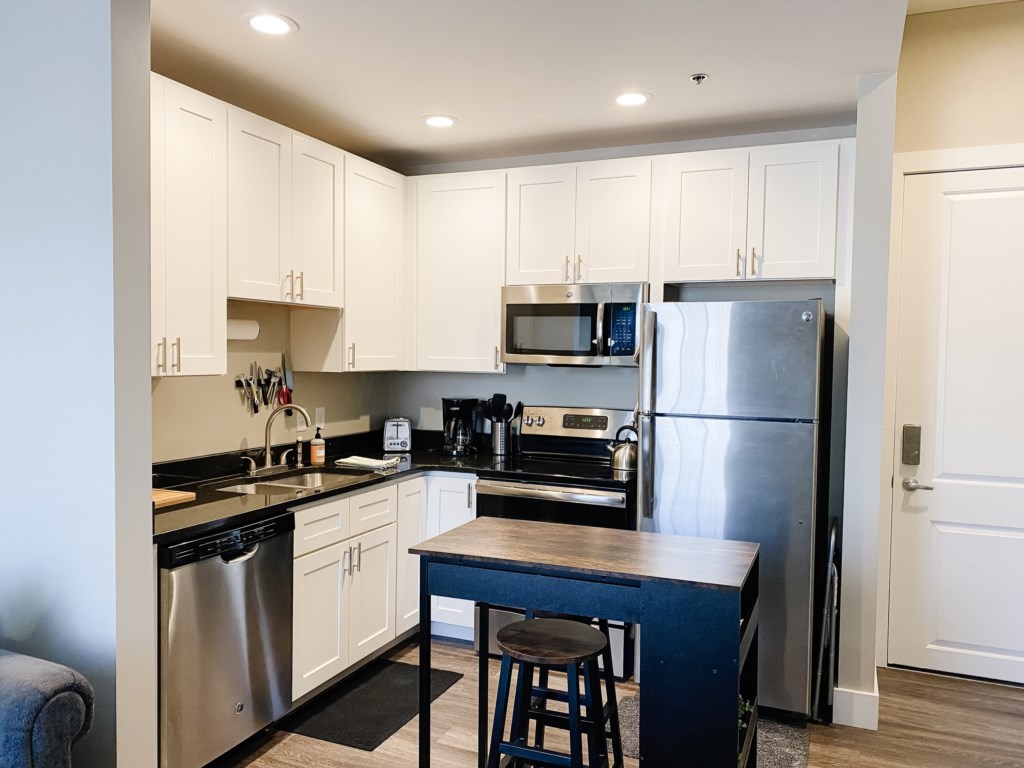 APARTMENT
Why stay in a hotel room when you can have a nearly brand new one-bedroom efficiency condo all to yourself? You'll feel right at home in this cozy 2nd floor unit.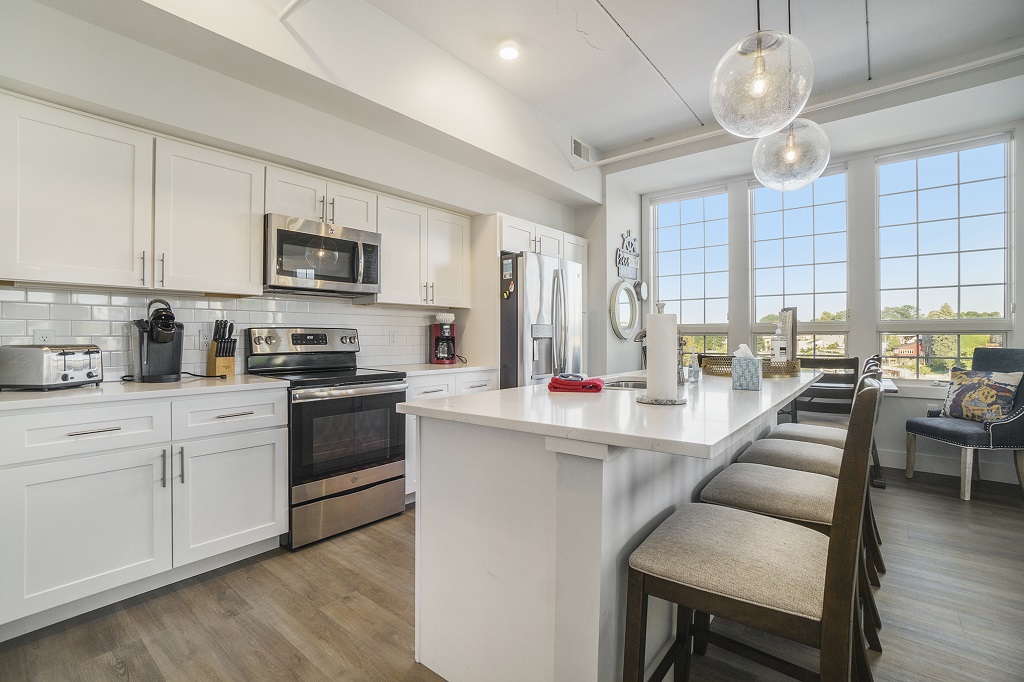 PENTHOUSE
The unit has the absolute best views in town! Enjoy the freighters coming through the channel from your private balcony or experience downtown events right out the front door.
YOUR NEXT VACATION BEGINS HERE